Artist: Skazi
Title: My Way
Year Of Release: 08/2012
Label: HOMmega Productions
Genre: Psychedelic Trance / Other Styles
Total Size: 544.38 Mb

Three artist albums, 5 compilations and hundreds of shows around the globe in the past 10 years placed Skazi at the top league of the worldwide Electronic music scene. 5 years since Skazi's last studio album has hit the world, Skazi is back with a stunning studio album that fuses Trance with vocals, into Electro House beats & dropping Dubstep elements into the mix. Skazi's diverse album includes collaborations with Freedom Fighters, Arno Carstens, Meital De Razon, Soul-J, Maya Siman Tov, Natan Goshe, Shiri Maimon, Ortega, all of which contributed each his own unique skills into each song they participate in.





01. Falafel Pt 1 (feat. Freedom Fighters) (6:32)
02. Circus Of Life (feat. Meital De Razon) (4:42)
03. Warrior (feat. Soul J) (7:20)
04. Dramatic (6:40)
05. How To Feel Alive (feat. Under Construction & Natan Goshen) (3:27)
06. Falling (feat. Shiri Maimon And Ortega) (5:03)
07. The Drum (feat. Mc Big Fish) (5:40)
08. Down To Eden (feat. Arno Carstens, Maya Simantov & Whisper Twister) (3:44)
09. Pizdets (5:51)
10. My Way (3:31)
11. Talking About Love (5:06)
12. Bass Flavour (feat. Ortega) (4:49)
13. Boomshak (7:31)
14. Shout (feat. Exile (6:51)
15. Sleazy (3:58)
16. Davai Davai (6:58)



(You will redirected to download link after 5 seconds)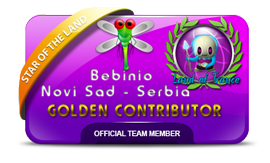 Leave your comment