Artist: Indra
Title: Deep Down
Year Of Release: 08/2012
Label: All Records
Genre: Psychedelic Trance / Full On
Total Size: 45.74 Mb

Indra proves yet again why he is considered as one of the most skillful, creative & articulate creatures inhabiting the global psychedelic trance community. With a remarkable on growing and ever changing line of releases every blossoms always seems to be fresh, new and inspiring. Deep Down consists of 3 brand new tracks presenting a deeper outlook on things...





1. Indra.-Never Let The Party Stop
2. Indra.-Space Odyssey
3. Indra Vs. Pop Art.-Fresh Power



(You will redirected to download link after 5 seconds)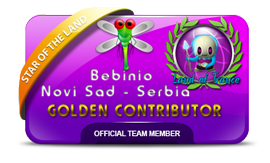 Leave your comment