Artist: Atomic Pulse
Title: Double Sense EP
Year Of Release: 28/05/2012
Label: Planet B.E.N.
Genre: Psychedelic Trance
Total Size: 40 Mb

Atomic Pulse is back with his new enormous EP 'Doulbe Senses'. This time he presents 2 tracks where we teamed up one with Liquid Sound and Pulsar and one with Sunday Light. Massive progressive-derived interpretations and high production quality as expected.





1. Atomic Pulse vs Liquid Sound vs Pulsar – You Can Loose
02. Atomic Pulse vs Sunday Light – Double Sense



(You will redirected to download link after 5 seconds)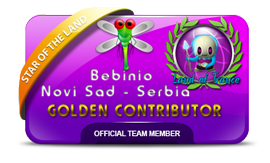 Leave your comment