Artist: Dejavoo
Title: Defiance
Year Of Release: 05/2012
Label: Yellow Sunshine Explosion
Genre: Psychedelic Trance
Total Size: 132,45

mixed with fantastic Goa Trance melody make this album a real treat for everyone who likes a diverse mix of what's.
The development of electronic music in the mid 90′s has been clearly shaped by a lot of Uk based artists, amongst them Dejavoo (Francesco Mura/Plastic Vibe and Kristian Vinales) and their constant influence in shaping the sound of Trance and Psychedelic Trance.

After 2 Album releases on the legendary Transient label, Dejavoo presents his new offering 'Defiance', a full length Album and milestone in the world of psychedelic movement.





1. Dejavoo – Defiance
2. Dejavoo – The Uncerdogs
3. Dejavoo – Sub-Cultures
4. Dejavoo – Recycloned
5. Dejavoo – Techmology (Dejavoo Remix)
6. Dejavoo – Goahead
7. Man With No Name – Teleport (Dejavoo Bootleg)
8. Dejavoo – The Long Run
9. Plastic Vibe – Trinity (Dejavoo Edit)



(You will redirected to download link after 5 seconds)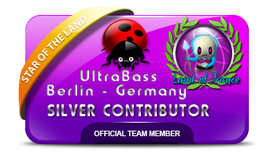 Leave your comment