Artist: VA
Title: Restekpa
Year Of Release: 2012
Label: No Qualms Records
Genre: Progressive Psytrance
Total Size:

Compiled by Jekyll & Legacy, Restekpa is the second release from No Qualms Records, a label based out of the tropical North Queensland, Australia. As heard on Zero Point Energy, the focus here is on progressive psytrance with a Zenonesque twist, uniting dank and groovy beats with heavy atmospheres and trippy effects. Mastered by Felix (Terrafractyl).




01 – Pspiralife – Diagonaland (Wal Remix) (140 BPM)
02 – Jekyll – Livin' Booyah (140 BPM)
03 – Tomple2oon vs Terrafractyl – Hourdeurve Uploading (140 BPM)
04 – Legacy – Switch Drop (143 BPM)
05 – Endure – Pocket Productions (142 BPM)
06 – Tomple2oon – Free Rangers (138 BPM)
07 – Legacy – Holy Shit (Anatamous Audio Remix) (134 BPM)
08 – Bush Mech – The Next Level (133 BPM)
09 – One Tasty Morsel – U And Me (133 BPM)




(You will redirected to download link after 5 seconds)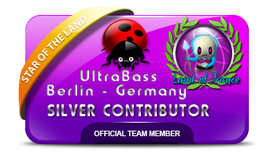 Leave your comment