Artist: Digicult
Title: The Lucid Nation
Year Of Release: 21 05 2012
Label: Dacru Records
Genre: Psytrance, Psychedelic Trance
Total Size: 146,42 MB

The third DigiCult full album is a fact! 'The Lucid Nation' confirms that intelligent full on is alive and kicking, with a vibe you'd expect from the creators of 'Out of this World'. The emphasis on powerful drives and oldschool-oriented melodies was retained and improved, this time in collaboration with such great names as U-Recken, Hux Flux and DNA.




1.Digicult & U-Recken – The Optimist
2.Digicult – Microcosmos
3.Digicult & DNA – Rite Of Passage
4.Digicult & U-Recken – Into The Heartland
5.Digicult – Matter Of Thought
6.Digicult & Tropical Bleyage – Medusah
7.Digicult – Last Warning (BeatNik Remix)
8.Digicult & Hux Flux – The Moksha Medicine
9.Digicult – Awaken The Dream (Tropical Bleyage Remix)



(You will redirected to download link after 5 seconds)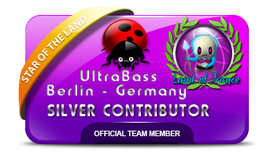 Leave your comment