Artist: VA
Title Of Album: Poison
Year Of Release: 2011
Label: Veleno Music
Genre: Psychedelic / Full On / Progressive
Quality: Mp3
Bitrate: 320kbps / 44.1kHz / Joint-Stereo
Total Time: 69:18 min
Total Size: 154 MB

Veleno Music is proud to present its 5th compilation and first exclusive release in digital format. The compilation is made up of 9 tracks, by some of the best artists around like Burn In Noise, Digicult, U-Recken and their remixers Cosmotech and Synsun, and by artists from Veleno Music label. This compilation will be the best way to refresh your psychedelic summer!!




01. Complex Vs Supernatural - Enen
02. Eye Contact - Cube n Sys
03. Burn In Noise - Pero q Si Pero q No (Cosmotech Rmx)
04. Ilai - My Dimension
05. Complex - Sweet Poison
06. Digicult Vs U-Recken - Days In Space (Synsun Vs Insum Rmx)
07. Eye Contact - Play It Loud
08. Skomeniac - Trip To Fantasy
09. Acid Moon - Tiki Tiki




(You will redirected to download link after 5 seconds)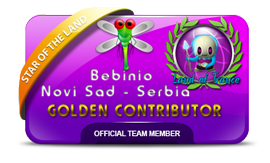 Leave your comment