Artist: Etic and Double Click
Title Of Album: Undercook EP
Year Of Release: 2012
Label: Digital Nature Records
Genre: Progressive
Total Size: 35.60 MB

Brilliant collaboration EP for Israeli producers Etic and Double Click.

Digital Nature Records is extremely proud to announce the release of Undercook, the brilliant collaboration EP from two of the world's leading progressive trance artists Etic (Etay Harari) and Double Click (Avi Levi aka Ultravoice, Gaddy Marian aka Visual Paradox, and Solly Noama).

Etic, one of the veteran producers of the worldwide progressive trance scene, teamed with Double Click. One of the world's hottest progressive trance acts, to create two spectacular tracks, filled with groove, emotion and explosive energy, resulting in a dance floor delicious release.

A total must in the music case for body and soul.




01. Etic & Double Click – Undercook (7:53) 136bpm
02. Etic & Double Click – Around Us (7:16) 136bpm




(You will redirected to download link after 5 seconds)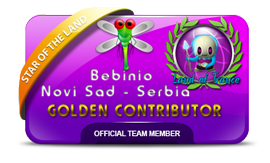 Leave your comment