Artist: Bizzare Tribe
Album: Out Of Balance
Label: Mainstage Records
Genre: Psychedhelic - Full On
Time: 36:43 min
Size: 84.46 MB

Mainstage Records bringing you a prime example for the fruitful creativity
of the Israeli scene. Didy (Bizzare Contact) & Stas (Vibe Tribe) has decided
to join forces under the new & refreshing project "Bizzare Tribe".

Both have been successfully lifting stages all over the world for the past 10
years, Bizzare Tribe delivers a unique journey for Psychedelic Trance lovers
- with No Limits, while their debut EP has some surprising collaborations
with Skazi & Sesto Sento.




1.-Bizzare Tribe.-Out Of Balance (Lisbon Power Edit)
2.-Bizzare Tribe Vs. Skazi.-Stop It
3.-Bizzare Tribe Vs. Sesto Sento.-Shopska
4.-Bizzare Tribe.-Reaching For The Stars
5.-Sesto Sento.-P.L.U.R (Bizzare Tribe RMX)




(You will redirected to download link after 5 seconds)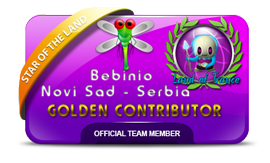 Leave your comment