Artist: Atomic Culture
Title Of Album: Unreleased
Year Of Release: 2009
Label: -
Genre: Psychedelic / Full On
Total Size: 154 MB


Atomic Culture The name says it all, the "Atomic" is no other than Tamir
Ozana (a.k.a Atomic Pulse), the "Culture" stands for Nate Rubenheimer
(a.k.a Protoculture). Two fine producers that are also close friends, one
from Israel and the other from South-Africa who meet around the globe for
shows, drinks and inbetween that came up one day with the idea to do a
complete 180 degrees u-turn and form a brand new side-project that will
reflect other musical sides that yearn to burst from each other. The result
was a deep dive into the studio for few weeks when their hectic time table
allows it, trying to create something new, fresh, different than their
main-line production style, the result and feedbacks were fast and leathal,
from Brazil's very own DJ Feio(Trade Sounds) and onto Israel's respected A&R
Manager Avi Yossef (YoYo/BNE Ltd.), everyone who's close to these two
taleneted musician said the same – We were waiting too long for such a
project !




01. AtomiCulture – Active Redio [9:17]
02. AtomiCulture – Dont Trust A Fix [7:58]
03. AtomiCulture – Program For You [8:49]
04. Atomiculture – Unlimited [7:39]
05. AtomiCulture – Disco Fever [8:27]
06. AtomiCulture – Mother Earth [8:08]
07. AtomiCulture vs DJ Ta-Ka – Basic Univerese [9:49]
08. AtomiCulture vs Pop Stream – No Paz No Jaz [8:37]
09. AtomiCulture – You Are Not Alone [7:42]




(You will redirected to download link after 5 seconds)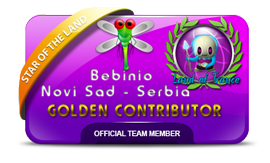 Leave your comment