Artist: Sesto Sento
Album: PLUR
Style: Psy Trance / Full On
Year: 2012
Download size: 136.5 MB

Planet BEN Records is proud to release the latest EP "P.L.U.R" by Israeli producers SESTO SENTO. THe EP features 6 massive exclusive full-on psytrance tracks which consists of 1 oriignal and 5 remixes by hit-artists like Bizzare Contact & Vibe Tribe, Faders, Wega, Anaxadora & Karin and Counter Point. Dont miss that crazy tune and grab your copy today !




01. (00:06:23) - Sesto Sento & Counterpoint - Bad Robot
02. (00:06:10) - Sesto Sento - Happy People Happy Music
03. (00:06:03) - Sesto Sento - P.L.U.R.
04. (00:07:05) - Sesto Sento - Musik Make U Feel (Live Version)
05. (00:06:19) - Sesto Sento - Louder (feat. Elad Lev)
06. (00:06:14) - Sesto Sento - Futuristic
07. (00:07:24) - Sesto Sento - Body & Light
08. (00:06:30) - Sesto Sento & Sub6 - Your a Freak
09. (00:07:05) - Sesto Sento Vs. Apocalypse - Changing Gravity




(You will redirected to download link after 5 seconds)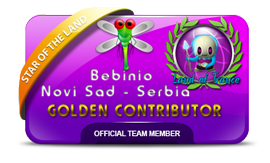 Leave your comment