Artist : VA
Album : Goa-Head Vol.29
Genre : Psychedelic
Label : Leguan
Store.Date : Mar-09-2012
Bitrate : 320 kbps
Size: 413.95 MB

'Goa Head', the world's most successful GOA compilation is now releasing Volume 29.
1996 was the start of the most famous and successful compilation-series in Psychedelic-Trance. GOA Head 'The Best Of Goa-Trance and Psychedelic-Techno' Today we have reached volume 28 and the compilation is still alive. The concept of the series brings it to slogan: The best tracks, the best labels, the best DJs!
The package of Goa Head comes along with a stylish Digipak Collectors and Psy-Fans all over the world love the compilation, which gives an excellent over view on the trance-scene.





CD1
1. Time in Motion – Lakrids (8:53)
2. Egorythmia – Dark Ages (6:46)
3. Space Hypnose – Live My Dreams (7:44)
4. Timeless – The Journey (8:02)
5. Funky Dragon – Inflame (9:32)
6. Optiloop – Prime Level (8:32)
7. Flegma & Nerso – Bending Time (Liquid Space Remix) (8:08)
8. Static Movement Vs. Impact – Fairy Tale (7:13)
9. Infinity – Arkham City (8:51)

CD2
10. Sideform – Shiva (8:42)
11. E-Clip – Midnight Express (7:48)
12. Zyce – Absorb (Manmachine Remix) (9:28)
13. Plastic Vibe – The Program (8:41)
14. Sirion – Beatuiful Memories (8:57)
15. U-Recken Vs. Basic – Georgina (Basic Remix) (8:14)
16. Basic – 5ll (9:03)
17. Mind Complex – Criminality (Part 2) (7:48)
18. Krunch – Short Cut (7:50)




(You will redirected to download link after 5 seconds)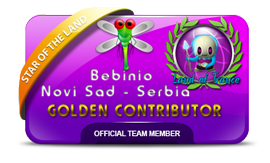 Leave your comment