Artist:Beat Hackers
EP: Life Time Format EP
Year Of Release: 2012
Genre: Psychedelic/full On
Total Time: 00:29:41
Total Size: 68 MB

Beat Hackers fresh page of the 2012 begins with the Life Time
Format EP. No one knows or remembers when its all started,
but everyone knows that it was always there.

The power, the mystery, the chemistry, the control & the chaos.
Its all there in Beat Hackers music. Its the path & its the route,
as a reflection of the history. Its Life Time Format.




01. (00:06:55) - Beat Hackers - Life Time Format
02. (00:07:52) - Beat Hackers - In Psyctor
03. (00:06:49) - Beat Hackers - Free
04. (00:08:07) - Beat Hackers - Escape4me




(You will redirected to download link after 5 seconds)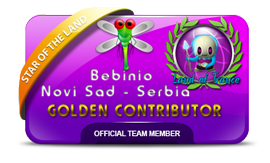 Leave your comment