Artist: VA
Title: Perception Vol 3 - Compiled By Injection
Year Of Release: 02-10-2011
Label: Dna
Genre: Psychedelic / Full On
Total Time: 76:07 min
Total Size: 138 MB
DNA Records proudly presents it's 9th release as a label. Perception 3 is released after huge succes that Perception 1 nad 2 made, in TOP 100 charts on Beatport and Psyshop. Perception 3 is 3rd part os very succesful series of compilations, that contains best psytrance tracks, and all this compiled by Eitan Tanami, aka Injection.




1. Dna Vs Mystical Complex - Final Trip 7:17
2. Psycraft Vs Dali - Rebirth 6:08
3. Celldweller - The Best Its Gonna Get 6:42
(Mystical Complex Remix)
4. Electro Sun Vs White Noise Vs Bizzare 8:36
Contact - Planet Domination
5. Outsiders - Summer Memories 7:15
6. Bio-Tonic - Fly Away (Kamasutrance Remix) 8:38
7. R.E.L Vs Nature Disaster - Here We Go Again 8:25
8. Electro Sun - Double Trouble (Apocalypse 8:12
Remix)
9. Power Source - Sparks 7:35
10. Injection - Impulse 7:19




(You will redirected to download link after 5 seconds)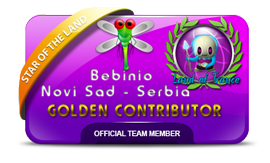 Leave your comment