Artist: Peyoceps
Titlr: Emotional Wellness EP
Rel.date: 03.10.11
Label: Antipop Productions
Genre: Dark Psytrance
Length: 23:59
Luca K. aka. Peyoceps, although grew up listening other type of music, he strated showing his interests for Psychedelic music, and experimenting with LSD and other substances very early. he's working on his Peyoceps Project because he wanted to do some own stuff, different from the others.



Dainy Ray 155 bpm
Colorizm 151 bpm
Cereal Killers 152 bpm




(You will redirected to download link after 5 seconds)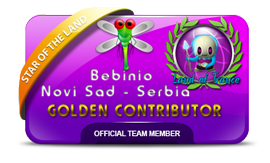 Leave your comment