Album Bonus
Artist Chichke And Multitech
Year 2011
Genre Full On , Psytrance
Playtime 28:97 Mins
Avg. Bitrate 320 kb/sec
Size 68 MB
Amir a.k.a chichke started to be dj at the age of 16. Very short time took him to realize that what he enjoy the most is to play psychedelic trance, especially full on.



Bonus (Original Mix) Chichke & Multitech 7:09
Audiom (Original Mix) Chichke & Multitech 7:27
Save This Nation (Original Mix Chichke 8:17
Metrometry (Original Mix) Multitech 6:44




(You will redirected to download link after 5 seconds)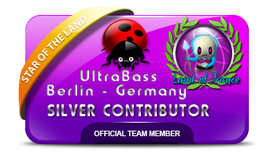 Leave your comment