Artist: AstroPilot
Title: Live@ Aurora Festival 2011
Genre: Psychedelic
Duration: 127:59
File size: 240.52Mb
Recorded: 23 August 2011
Published: 29/09/11

Dmitry V. Red'ko better known as AstroPilot, is a psychedelic artsit from Siberia, Russian Federation. He created original, recognizable style. He has been experimenting with music and sounds such as producing Psy-Trance, Psy-Chill/Downtempo and Ambient. His music represents a culture, sights and sounds of his homeland.




SET




(You will redirected to download link after 5 seconds)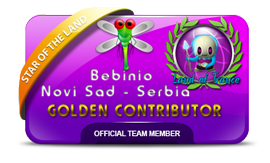 Leave your comment